[vc_row][vc_column width="2/3″ css=".vc_custom_1466037365423{padding-top: 10px !important;padding-right: 10px !important;padding-bottom: 10px !important;padding-left: 10px !important;background-color: #ffffff !important;}" el_class="clean_links"][vc_column_text]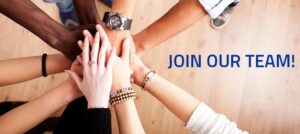 JOB VACANCIES
Medical Services Pacific is accepting applications for vacant and new positions in 2019
MSP FIJI
Fiji Nationals or local residents only
Doctors, Western Division, Fiji
Locum Doctors (shift work and part-time) – ongoing
Nurse, Suva, Fiji
Counselors, Suva, Fiji
M&E Officer/Manager, Suva, Fiji
Communications and Marketing Officer, Suva, Fiji
Finance Assistant, Suva, Fiji
Applicants with tertiary qualifications are priorities. At least three (3) years of work experience is required.
Please email your Resume and 3 References to info@msp.org.fj or communication@msp.org.fj
Or call MSP Suva on 3630108/ 4502906 or 3548062 – 4502908 for further information.
MSP is a rights-based family planning agency!
We are a growing regional NGO with a commitment to increasing access to Sexual and Reproductive Health and Rights (SRHR) services in the Pacific. We work to deliver quality health and social services to women, youth and children.  We seek only dedicated professionals, who value and appreciate the role of family planning in increasing gender equality and improving individual and community health and wellness.
Please note, that MSP is a "pro-choice" family planning service provider and applicants are expected to understand and support all choices available to women in regards to; fertility issues, adoption,  foster care,  as well as managing unplanned pregnancies, teenage pregnancies, including options such as access to safe abortion. Therefore, MSP discourages applications from individuals with a religious bias that may prevent them from providing neutral counselling and or complying with MSP SRHR Policy and procedures.[/vc_column_text][vc_column_text]
Current vacancies 2019
IA-1 Doctor (Full time, Part Time, Shift Work, Locums) – ongoing
MSP requires full time, part time and casual medical staff to support the relief program, mobile clinical outreach, the Suva clinic, and the Post Rape Care program which includes on-call services for the Fiji Police Force. Are you a committed registered medical practitioner who is able to provide clinical services in the sectors of sexual reproductive health, maternal and child health and adolescent health? Hours are flexible. Female Doctors are encouraged to apply!
FC-3 Counsellors – Women, Youth and Children portfolio – Full time/Part time/Shift work
MSP has positions open for qualified and experienced counsellors. These positions provide counselling services to women, youth and children. A counselling / psychology degree or diploma including registration and 5 years' work experience in counselling is essential. Experience working with telephone helplines is useful. Counselling experience with youth or children is required. An understanding of human rights, gender equality, and VAWG is useful. Experience working with international development agencies, NGO's or experience in family law, international law or humanitarian law is useful.
Seeking a counsellor with Hindi/English language skills
FM-1 Monitoring and Evaluation Officer/Manager
Seeking a professional with 5 years work experience in M&E. Monitoring and Evaluation ensures that the MSP Board, Executive and Senior Management Team (SMT) are able to monitor the quality of project interventions and make timely decisions.  MSP has a M&E Unit based in Suva, Fiji. As the Monitoring and Evaluation Officer, you will join (and if appointed M&E manager, lead) the Monitoring and Evaluation Unit for the MSP Program. You will be required to develop, plan and implement high-level monitoring and evaluation services across the MSP program. Contribute to project planning, logical framework development and/or program logic which supports the implementation of project plans. You will undertake the monitoring commitments noted in grants and contracts for MSP and present findings. You will produce monthly, quarterly and annual M&E reports which are verifiable and auditable.
      Job Description
Job Descriptions for all other positions are available upon request. Email info@msp.org.fj or communications@msp.org.f
OTHER POSITIONS
Volunteers
Medical Interns, Nurses, Doctors, Social Workers, Counsellors
ICT Support
Communications & Marketing
Project Officer – Relief/Development/Law/M&E
Trainers/Advisors
FVB 1. Board Members 2019
MSP is seeking expressions of interest from financially secure, committed senior professionals (e.g. Accountant, Lawyer, Medical Professionals and Business Entrepreneurs) who are dedicated to gender equality and universal access to reproductive health care. Terms of Reference available upon request to info@msp.org.fj
How to apply for vacancies:
To apply for a post, please email to info@msp.org.fj a copy of your curriculum vitae, along with a covering letter outlining in detail your suitability for the role and how you meet the requirements outlined in the job description. Please provide full details, including registration number for any professional bodies and 3 references/referees.
If you have any inquiries about the roles, please contact us in Suva on:
Tel:  +679 3630108 / 4502906  or  3548062  / 4502908
And Suva Clinic on Tel. 3630041  or  4502907
(note Fiji TFL numbers changing from 36 to 45 in 2019)[/vc_column_text][/vc_column][vc_column width="1/3″ el_class="right_sidebar clean_links"][vc_widget_sidebar sidebar_id="sidebar-right"][/vc_column][/vc_row]