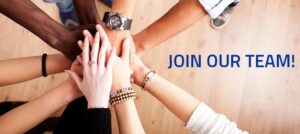 Medical Services Pacific is accepting applications for vacant and new positions. Open to Fiji Nationals or Residents only. Applicants with tertiary qualifications are preferred. At least three (3) years of work experience is required, except for Assistant-level positions.
Suva Headquarters and Clinic
Locum Doctors – Shift Work and Part-time
Nurse – Full- and Part-time
Counsellor – Full-time (Hindi-speaking)
Counsellor – Part-time
Monitoring & Evaluation Officer or Manager – Full-time
Labasa Clinic
Protection Officer (Law/Gender/Human Rights/Child Protection)
Counsellor – Full-time (Hindi-speaking)
Western Division – We are planning to open a 'One Stop Shop' Clinic in the Nadi/Lautoka area in early/mid 2020 and seeking expressions of interest for the following positions:
Project Manager – Full-time
Medical Officer: Gyneacologist – Full-time and Shift Work
SRHR Nurse – Full-time
Counsellors – Full-time and Part-time
Monitoring & Evaluation Assistant – Full-time
Finance Assistant – Full-time
Education Officer: Public Health – Full-time
Driver/Logistics Officer – Full-time
MSP is a rights-based family planning agency!
We are a growing regional NGO with a commitment to increasing access to Sexual and Reproductive Health and Rights (SRHR) services in the Pacific. We work to deliver quality health and social services to women, youth and children.  We seek only dedicated professionals, who value and appreciate the role of family planning in increasing gender equality and improving individual and community health and wellness.
Please note, that MSP is a "pro-choice" family planning service provider and applicants are expected to understand and support all choices available to women in regards to; fertility issues, adoption and foster care, as well as managing unplanned and teenage pregnancies, including options such as access to safe abortion. Therefore, MSP discourages applications from individuals with religious views that may prevent them from providing neutral counselling and complying with MSP SRHR Policy and procedures.