[vc_row][vc_column width="2/3″ css=".vc_custom_1466037365423{padding-top: 10px !important;padding-right: 10px !important;padding-bottom: 10px !important;padding-left: 10px !important;background-color: #ffffff !important;}" el_class="clean_links"][vc_column_text]

Human Rights
Know your rights
Every person is born free and equal. Human rights are moral principles that apply to every human being to protect this freedom and equality. They are "rights" because they are things you are allowed to be, to do or to have. They are there for your protection against people who might want to harm or hurt you. They are also there to help us get along with each other and live in peace.
These rights were universally declared in 1948 after the atrocities committed in WWII, with the signing of the Universal Declaration of Human Rights. This document reaffirms the basic rights of all humans, regardless of race, gender, language or religion.
It is important to know your rights, as it is when people do not know or understand their rights that it is when problems such as discrimination, bullying, domestic or sexual violence and illiteracy arise.
All of our human rights are equally important and should be respected by everyone.
You have the right:
 to participate and have your voice heard
 to be free from mental, emotional and physical violence
 to education
 to family planning, to choose the amount and spacing of your children
 to healthcare
 to justice
 to privacy
 to live in a safe environment, free from harm
 to life
To know your other human rights, visit un.org/en/rights/
Children have rights too!
1989, the UN Convention of the Rights of the Child set out these rights in 54 articles and in a set of Optional Protocols. These are rights to:
 Protection (e.g., from abuse, exploitation and harmful substances)
 Provision (e.g., for education, health care and an adequate standards of living)
 Participation (e.g., listening to children's rights and respecting their evolving capacities)
 Specific protections and provisions for vulnerable populations such as children of minority populations, children with disabilities
 For further inquiries, please contact MSP's Legal Aid Officer at legal.aid@msp.org.fj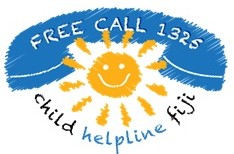 If you see any signs of child abuse CALL 1325
[/vc_column_text][/vc_column][vc_column width="1/3″ el_class="right_sidebar clean_links"][vc_widget_sidebar sidebar_id="sidebar-right"][/vc_column][/vc_row]