[vc_row][vc_column width="2/3″ css=".vc_custom_1466037365423{padding-top: 10px !important;padding-right: 10px !important;padding-bottom: 10px !important;padding-left: 10px !important;background-color: #ffffff !important;}" el_class="clean_links"][vc_column_text]
 

Preventing Suicide
R U OK ?
We know that the topic of suicide can be scary. It might feel even scarier if you know someone who has tried to commit suicide or committed suicide or if you have had thoughts about suicide yourself.
However, the Child Helpline is a free call on 1325 and the counsellors are there to help you with any issues that you are facing.  The Child Helpline is for youth and adults too.
Suicide may be a subject you haven't had much of a chance to talk about with your parents, teachers, or friends. We would like to provide some information about suicide, so you can discuss the topic, recognize those at risk and obtain assistance. Let us wish and act to allow everyone, to enjoy their rights to a full and worthwhile and happy life.
What is Suicide?
A suicide attempt is when someone tries to kill themselves. While suicide is the act of killing oneself or taking their own life.
What is Self Harm?
Self harm is not the same as suicide. It can often be a call for help or a sign someone needs counselling support.
Self harm is feeling like wanting to end your own life, or having suicidal thoughts;
Or expressing pain or anger by hurting or punishing yourself.
Self harm is when a person does somethings to hurt their body, like cutting, burning, scratching, hitting, pulling their hair, punching a wall or taking too much medicine, drug use or alcohol abuse.
Why does this happen?
For some people, something really bad or sad happened and it feels like too much for the person to handle. Some people might have a massive shock, or an ongoing mental illness, or a medical conditions or disability or depression.
How can you help?
How can you recognize someone who is at risk of suicide?
Some things may push someone over the edge.
A death of a close family member or friend

A possible or unplanned or unwanted pregnancy

Issues with parents

Failing an exam or losing a competition

Breaking up with a girlfriend/boyfriend

A drug or alcohol problem

Being confused about sexual orientation (managing being gay, lesbian or LGBTI or simply Queer/different)
If you know someone suffering from any of the above conditions, offer them support and call the free Child Helpline on 1325.
Remember these Warning Signs, which show that your friend maybe at risk of suicide ! A person can show one or multiple types of behaviors that indicates they need support and help.
Withdrawing from activities and friends
Visiting or calling people to say goodbye (when they are not moving)
Giving away treasured possessions
Increased use of alcohol or drugs or other self-harming behaviors
Takes risks or becomes self-destructive or increased risk taking behaviors.
Becomes aggressive, rebellious, and disobedient
Loss of self-esteem (e.g. may have unprotected sex with unloving or inappropriate partners)
Loss of confidence in their worth (e.g. feeling worthless)
Difficulty concentrating on work or school or conversations.
Makes suicide threats
Depressed (e.g. sad, lonely, sick)
Shows signs of child abuse, neglect or experiences regular bullying
Has recently experienced a significant loss, trauma, other hurt or has suffered some public embarrassment or feelings of shame.
Feeling they have no reason to live, being a burden on others, feeling useless or trapped or pressured.
Feeling very afraid or very nervous
Tells you they are thinking about suicide
What to do?
If a person speaks about committing suicide, simply connect with them, offer them friendship and give them a reason to stay alive, while you call for assistance and advice. The Child Helpline counsellors can assist you and your friend. Save a life and call the Child Helpline on 1325.
How to Help a Friend through a Suicidal Crisis:
DO:
Reach Out

Ask Questions

Show that you Care

Encourage your friend to talk

Listen without making a judgments

Talk openly about suicide

Remain calm and be positive

Suggest people you can both turn to for help (e.g. counsellors)

Notify a professional counselor (e.g. Child Helpline 1325)

Know your limits and have a back up person to support you.

Get them help fast

Act quickly if you think your friend is in danger
DON'T:
Make sure your friend's problem sound unimportant

Act shocked or judgmental

Do not keep your friend's suicide plans a secret

Don't guilt them, by asking your friend to think about how his or her suicide would make others feel. It can make matters worse as they may get more depressed.

Do not try to take any weapon away from your friend (as you may be harmed)

Do not leave your friend alone when he or she is in crisis or depressed (call for help 1325)
If Someone Has Attempted Suicide or Self-Harm:
Keep them Safe and keep yourself safe

Do not leave them alone

Consider to remove any means of self harm that maybe lying about, in case they try again (e.g. poison, ropes etc.) but do not force weapons out of their hands.

Seek medical treatment (e.g. advise emergency services that it was a suicide attempt or poisoning, as this is an emergency)

Seek counselling support or mental health care

Contact the Child Helpline for support and advice

Contact the nearest authorities (e.g. Teacher, Doctor/Nurse, Police)
And remember, it's not your fault is someone chooses suicide, as they may be in a lot of pain, very depressed, feeling shame or fear, mentally ill or intoxicated.
If you feel sad or uncertain, call the Child Helpline on 1325.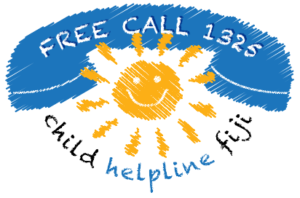 [/vc_column_text][/vc_column][vc_column width="1/3″ el_class="right_sidebar clean_links"][vc_widget_sidebar sidebar_id="sidebar-right"][/vc_column][/vc_row]