MSP launches 'One-Stop Shop', inks deals with government and becomes Fiji's first NGO to provide emergency treatment for potential exposure to HIV
MSP's newly branded "One-Stop Shop" Suva clinic officially open for business!
The wonderful Australian Ambassador for Women and Girls was guest of honour at the opening of our newly branded 'One-Stop Shop' health clinic at 355 Waimanu Road. Ms Natasha Stott Despoja officially opened the clinic, ceremoniously cutting the ribbon on Thursday 27 November in front of a crowd of more than 30 guests, including the Police Commissioner Ben Groenewald, Ministry of Health representative Dr Dashika Balak, and our Australian Government donor partners from DFAT and FCDP.
Our new 'One-Stop Shop' branding signifies our holistic approach to health care, with a doctor to care for the physical needs of our clients, a counsellor to care for the mental needs of our clients, and a legal aid officer to care for the gender and child rights of our clients.
Read the official news coverage of the opening here.
Our One-Stop Shop is open to women and youth in need from 9 am to 5 pm, Monday to Friday. Bookings can be made on (679) 363 0108. After hours services for survivors can be arranged by contacting our after hours number (679) 991 0894.
MSP actively strengthens partnerships to improve services for Fijians
Survivors of sexual assault will continue to receive immediate, confidential healthcare services from MSP under a re-signing of a two-year Memorandum of Agreement with the Fiji Police Force this November. Free medical examinations, clinical care and counselling are all provided under the MOA, which seeks to ensure a high quality of health care for those affected by gender violence and sexual assault.
The Fiji Police Force has referred more than 168 survivors of sexual assault to MSP since the signing of the first MOA.
MSP would also like to welcome our new official partner to our team – the Dental Students Association of the Fiji National University!
MSP's Executive Director Ms Jennifer Poole was delighted to sign a Memorandum of Agreement with DSA President Mr Octavian Detauamo this November, outlining a partnership where dental students and their supervisors will provide oral examinations and teeth extractions at MSP's upcoming Health Fairs.
MSP staff sharpen their skills to better serve the community
MSP prides itself on providing the highest quality of services to women and youth in need. To keep ourselves sharp and our quality of services high, all thirteen MSP staff underwent a two-day training workshop on 5th and 6th of November to enhance their skills. From IT training to Monitoring and Evaluation to clinical standards, we slogged through 16 solid hours of training and have come out the other end inspired and ready to put into practice everything we learned.
MSP the first NGO to be able to provide PEP medications to survivors
Furthermore in November, MSP's Dr Elvira attended a HIV Care and ART Management training workshop to provide PEP (Post-Exposure Prophylaxis) treatment onsite at the MSP clinic. This initial anti-retroviral medication is obtained for survivors of sexual assault and it can reduce their risk of contracting HIV if taken within 72 hours (three days) after having either unprotected sex or other dangerous exposure. This is just another FIRST for MSP – we are the first NGO to hold the PEP treatment inhouse. We are extremely excited by this important addition to our medical services for survivors of sexual assault.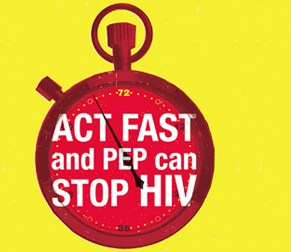 A huge vinaka vaka levu to all of you for being part of the MSP family. Until next time!