New candle-making business is a shining light for survivors of sexual violence
A new small business created by young survivors of sexual violence is helping to increase confidence and build new skills and resilience among survivors and their families.
Marking International Women's Day, Candles for Survivors was launched by the President of the Republic of Fiji, Hon. Ratu Epeli Nailatikau on 6 March 2015.
The business is the brainchild of Medical Services Pacific's Phoenix Survivors Network (PSN) which brings together survivors of sexual violence and their families for counseling, mutual support and recreational and therapeutic activities.  MSP's Executive Director, Jennifer Poole, explained: "The group chose the name 'Phoenix Survivors' to symbolize them 'rising from the ashes', inspired by hope, healing and new beginnings."
After the official launch, MSP staff and Aspire Network volunteers traveled across Suva selling candles and home-baked cupcakes at government offices, embassies, high commissions and in the town centers.
"Over 200 candles were sold, exceeding the Phoenix Survivors Network's highest expectations," said Jennifer Poole. "We feel so encouraged by the public's care and support and we hope to make the sales of candles and cupcakes for survivors an annual event at MSP to mark International Women's Day." Through Candles for Survivors, the Phoenix Survivors Network plan to continuing making and selling candles during the year, with all proceeds used to support child and youth survivors of sexual violence, and their families.
If you are interesting in purchasing some candles, please contact info@msp.org.fj or help@msp.org.fj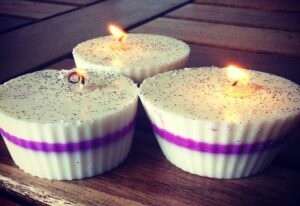 MSP awarded contract to operate Child Helpline Fiji
MSP is set to operate Child Helpline Fiji, the new national free phone line for children and youth, after being awarded the contract by the Government of Fiji and the Ministry of Women, Children and Poverty Alleviation.
After careful study and extensive consultation with local authorities and civil society, the Fiji Government concluded there was a pressing need for a safe, confidential and accessible channel available for all Fiji's children to seek help and advice. MSP was successful in gaining the contract after responding to the government's call for proposals in December 2014.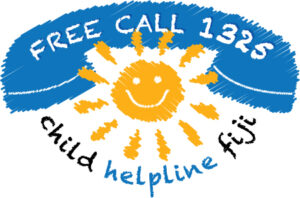 Easy access to Child Helpline Fiji for children and youth!
Created as a vital new access point to strengthen Fiji's child protection system, Child Helpline Fiji will give children and youth easy access by free mobile phone or land line to counseling support, information and referral to community agencies. Child Helpline counsellors will be available initially for 12 hours daily and, by July 2015, for 24 hours a day, seven days a week. The toll free national phone number for Child Helpline Fiji is 3125. Professional counseling staff based at MSP will be able to speak to children in the country's three national languages.
MSP leads planning and testing prior to Child Helpline Fiji's launch
Executive Director, Jennifer Poole, and  the Senior Counsellor and lead for Child Helpline Fiji's operations have been busy over the past two months setting up the telecommunications infrastructure, developing a policy framework, hiring and training staff, and pilot testing. This work has been carried out in close collaboration with the Child Helpline Steering Committee which includes representation from the Ministry of Women, Children and Poverty Alleviation, the Ministry of Education and the Fiji Police Force.  The three major telecommunications companies in Fiji –  Digicel, Vodafone and Telecom Fiji Limited – have also been directly involved in supplying the dedicated phone line and support for the single national Child Helpline Fiji free phone number 1325. To contact a child/youth counselor email help@msp.org.fj
Stay tuned for the Government's launch of Child Helpline Fiji in coming weeks and a national campaign for children and youth to follow in June!