Suicide Prevention – Who to call – When to call
What is your understanding of suicide?
Not very many people want to talk about the tragedy of suicide—especially when it involves young people. Taking one's own life is generally considered taboo. The reasons people choose suicide are highly debated and often misunderstood. Unfortunately, its has become too common among the younger generation in Fiji. Suicide is now so common in Fiji, that it has jumped up to the third leading cause of death among youth (under 16) and those aged between 17 and 25 years.
This data alone should be enough to influence anyone and everyone to become more involved in their teenagers lives and to educate themselves about depression and teenage issues including suicide. We should all do our best to be able to recognize sadness, depression, illness, abuse or stress in youth or children who are close to us. However, sometimes, we cannot see the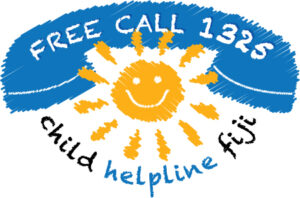 symptoms of depression so easily. That is why, it's important to talk and listen to your children, friends and loved ones. If you see sadness, neglect, mental illness or any form of abuse, then share your concerns with specialists. Call the free helpline #1325 which is set up for children, youth and those who need information or support.
Child Helpline Fiji – Free call 1325 in Fiji
Child Helpline Fiji is a new nation-wide telephone help and support service for children and youth this is to give a voice to all those children and young people who are in need of advice, support, care and protection. It is staffed by qualified experienced counsellors and it is confidential.
Depression is one of the main conditions that may lead to an attempted suicide. If your teen is experiencing sadness, unusual mood swings, signs of depression, abuse or stress (even stress from school), concerns over an unplanned teenage pregnancy or other matters, please ask them to call 1325.
Youth, when you call, you will be speaking with one of our special adult counsellors who are great at listening and hearing what is going on with you. And they are good at helping everyone to solve all kinds of problems, small as well as large ones.
Be mindful of your loved ones and if you suspect a teen shows symptoms of stress or depression, try to connect with them and help them to open up to you about it, Or just let them know that there is someone who is always willing to listen to their concerns and that's a friendly counselor on the Child Helpline Toll free call 1325. All conversations are confidential.
Be alert and listen to youth if they are struggling with something. Offer support and let them speak. Or call the Child Help Line for free counselling on 1325 for information, advice or support.
Never be afraid to ask the question,  ARE YOU OK?
Ask the question – Are you feeling sad, stressed or suicidal? And LISTEN to the child.  If a child or youth is feeling sad and suicidal, do ask them to promise to wait and ask them to call the child helpline on 1325 (its a free call). Let them know you care about them and would miss them and be ready to provide access to a phone so the child or youth can call the child helpline 1325. Or to take them immediately to seek counselling support.
There are high rates of child and youth sexual abuse in Fiji currently, the Government noted that there were 685 cases of child sexual abuse in 2014. Everyone has a role to play to assist children at risk.
Always be attentive and observe those who you think are suffering, or victims of neglect (hunger too), abuse (verbal or physical), violence, stress, addiction or suffering.  Look out and monitor their behavior (e.g. any unusual silences or withdrawal from activities) and consider changes in their activities. Look out for increased drug and alcohol use!  If concerned, ensure they have access to a phone and ask them to call 1325
Youth also suffer from stress and sadness, just like adults but often can't see the options. However, you can save a life – by advising of the child helpline number 1325. Particularly if you think they or their friends might be at risk of contemplating suicide – share the number and give them access to a phone (its a toll free #). Though you may feel strange about "interfering in others lives," it's vital that you be there for youths to ensure that they get the help they need.
Finally, do hide dangerous drugs and poisons and keep weapons locked away. Monitor their appropriate and intended use and destroy unused medications.
Opening Hours:
The Child Helpline (CHL) is Government service for the youth of Fiji and 13 25 (toll free). The Child Helpline is currently open between 6 am and 6 pm 7 days per week (going to 24 hour service shortly). The MSP after hours call number for counselling support is 9910894.
Clink on this link and like us on Facebook and to get regular updates  : Child Helpline Fiji 
For general information and non urgent assistance, you can Skype: childhelpline fiji   or Email  help@msp.org.fj
You are never alone when you are near a phone,  there is always HELP and the Child Helpline counsellors on 1325 can assist you
!